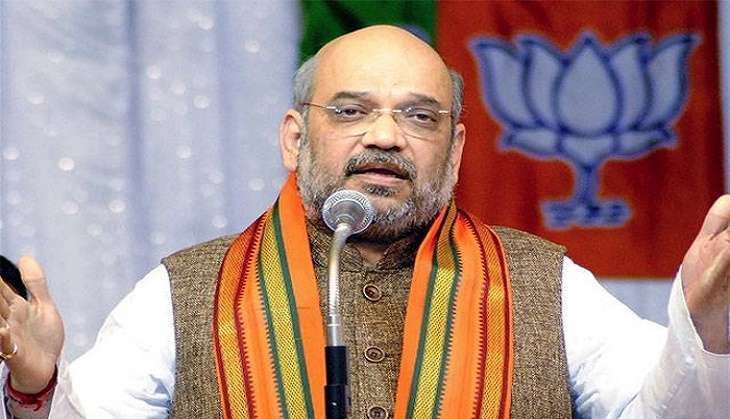 Bharatiya Janta Party (BJP) President Amit Shah slammed Congress vice president Rahul Gandhi over his 'khoon ki dalali' comment, where Gandhi accused BJP of "using the Indian Army in political posters and propaganda all across the country".
Shah asked Rahul Gandhi, "Is dalali a word to refer to the Indian army and their efforts to save the country with?"
Also Read: Rahul Gandhi: I don't support using Indian Army in political posters and propaganda
"Who are you doubting? Are you doubting the intentions and actions of soldiers? This politicising is condemnable," he added.
Shah added, "I agree taking political mileage of surgical strike is not right but we will go to people about the success of the country's army."
Also Read: BJP calls Rahul Gandhi 'immature leader' over his 'khoon ki dalali' remark
In response to those who were asking for evidence of the surgical strike in which the Indian Army claimed to have destroyed seven launch pads and killed several terrorists, Shah said the uproar in Pakistan is proof enough for sceptical political parties to analyse.
He said,"People who want proof should go and analyse what is happening in Pakistan, they will learn a lot."
Earlier, Delhi Chief Minister Arvind Kejriwal was also criticised for asking the Modi government to provide evidence of the strike.
While addressing the press conference, Amit Shah said, "The whole nation, government of India, BJP supports the Indian Army. We believe in the army's bullets, not politicians' statements."
BJP President Shah also congratulated the media for "boosting the morale of the Indian armed forces".
He said, "I congratulate the media for the role it has played in boosting the morale of the armed forces after surgical strikes."