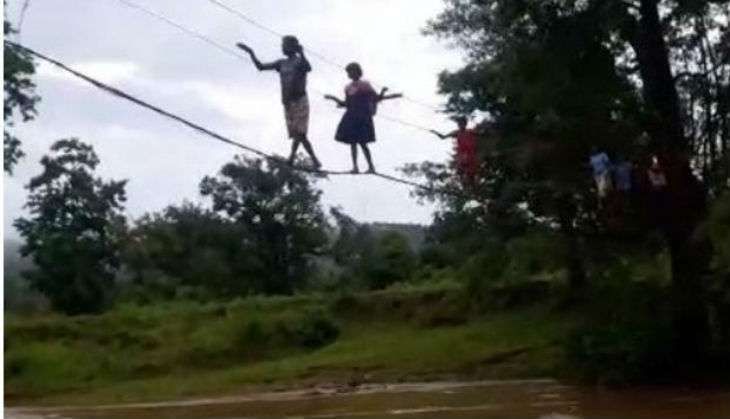 Residents of Nakulnar village in Chhattisgarh's Dantewada district are using electrical wires as a makeshift bridge to cross the Taimru River.
The wires were initially meant to provide electricity to Dantewada's Basur area.
According to reports, the residents of the area have decided to work around the lack of a bridge to cross the Taimru river and have been using the wires that dangle over the river.
Nakulnar village is situated 13 kilometres from the Dantewada district headquarters and has a tribal population of about 1500 people.