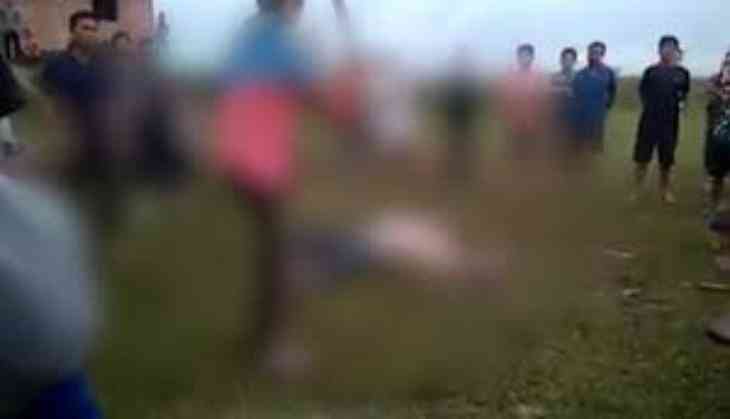 In yet another mob lynching case, a 26-year-old MBA student was allegedly lynched to death by a mob at Lamsgang in Imphal East district in Manipur over a suspicion of being a bike thief. The incident reportedly took place on September 13th at Tharoijam Awang Leikai.
The victim has been identified as Farooq Ahmed Khan, an MBA student, from Lilong Haoreibi area in Thoubal district. The victim was attacked by a mob when he was with his two friends.
The locals say that they were caught by the villagers stealing a two-wheeler. Meanwhile, Manipur police have registered a case under Indian Penal Code sections 302, 117 and 34 and have arrested five people.
"Thirteen people were involved in the lynching of the youth and all of them have been identified," said Imphal West Superintendent of Police Jogeschandra Haobijam. "We have arrested five people and the rest will be nabbed soon."
A video of the incident, in which mob is brutally thrashing the youth has been circulated widely on social media after the cops swung in action and held the accused.
Manipur Deputy Inspector General Jayanta Singh urged people to not take the law into their hands. "The culprits were arrested for their involvement in attacking the youths," he said. "It is up to the court to decide whether the arrested persons are guilty or not."
Also read: Assam Rains: 76 Villages washed away, 25,000 affected in Assam after Ranganadi dam opened due to heavy rains