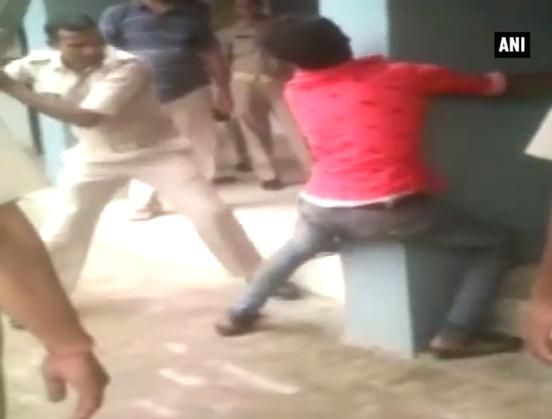 A video showing a youth being brutally beaten up by the Uttar Pradesh police went viral on various social media platforms on 20 May.
The video shows the youth being held by two policemen against a pillar while the other policeman thrashes him with a leather strap.
The youth was reportedly arrested by the Uttar Pradesh police on charges of molestation.
According to an ANI report, the youth hails from Chandpur area in Bijnor and was working in Saudi Arabia.
The police authorities have promised to look into matter.
--With ANI inputs