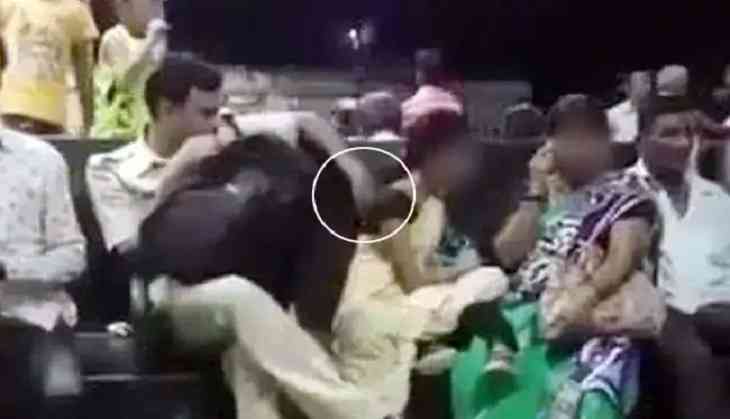 The Railway Protection Force or RPF constable was suspended after he was caught on camera, touching a woman inappropriately on Wednesday during peak hours at Mumbai's Kalyan Railway station. The constable, Jahangir, was posted at Kalyan police station in Mumbai.
The video has widely gone viral on social media. In the video constable, Jahangir can be seen touching a woman sitting next to him on her back inappropriately continuously. It appears in the video that the woman, with her companion, was waiting at Kalyan railway station.
Watch video here:
"As soon as we saw the video, we conducted an inquiry and immediately suspended the constable," the Divisional Commissioner of Central Railways,
Sachin Bhalode told NDTV.
In the video, it can be seen that commuters waiting at the railway platform noticed the constable touching the woman and raised an alarm. In the video, angry voices can be heard saying "report against the policeman...hand him over to the security men". Few commuters cornered the constable as he tried to run away and thrashed him.
On being asked whether the constable will be charged with molestation, Mr Bhalode said, "we have not received any complaint but based on the video, we are taking stern action."
"The Railways are taking several measures for women's security," Mr Bhalode said, adding that five Mahila Shakti teams, each led by a woman officer, are "constantly on the move."
women molestation in a public transport is day by day rapidly increasing following which women officials of the Western Railways on June 4 began a new initiative to improve security at railway platforms. Officials started interactive sessions with women commuters to seek their suggestions.
Also read: Watch video: Karnataka Muslim cleric triggers a row saying 'cows will be slaughtered on Bakrid'; Javed Akhtar seeks arrest