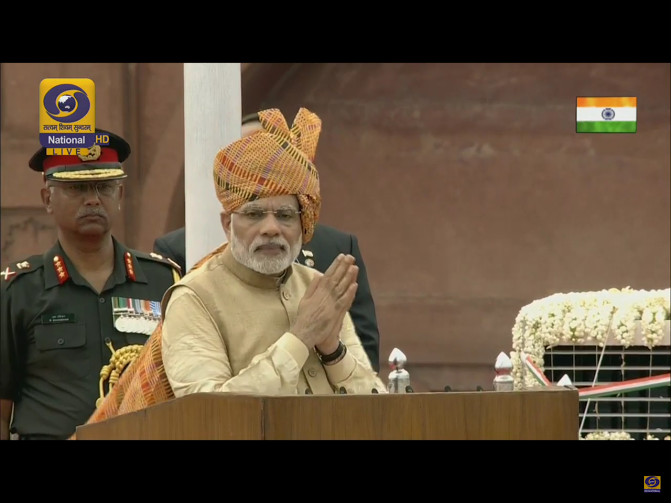 In a marathon address to the nation from the Red Fort, PM Narendra Modi underlined India's unity and diversity and said the poison of casteism and communal frenzy have no place in the country.
Modi, in his second Independence Day address, focussed largely on the issue of corruption and asserted that the steps taken by his government over the last 15 months to deal with the "termite" had started yielding results.
He spoke about a number of initiatives to end corruption and bring transparency and proposed doing away with the practice interviews for small jobs, contending that this becomes a route for corruption.
During the 85-minute address, he talked about the much-anticipated 'One-Rank, One-Pension', saying the government has "in-principle accepted" it and he was hopeful of a positive outcome of the ongoing discussions which are in the "last stage".
Watch the video: