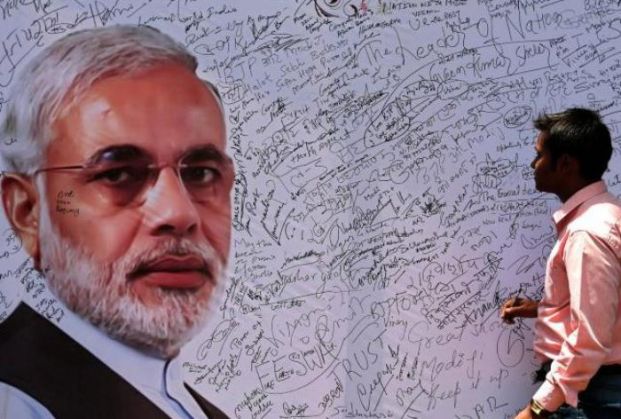 On 27 November, the Indian Bureau Chief of The Washington Post, Annie Gowen, tweeted that private PR companies representing Indian government officials had reached out to them at least twice in the last few weeks.
We have been contacted twice in recent weeks by private PR companies representing Indian govt. officials. Good use of govt funds? @PMOIndia

- Annie Gowen (@anniegowen) November 27, 2015
Point being Modi govt doesn't need to hire fancy PR firms-they just need to make officials available in timely way @PMOIndia

- Annie Gowen (@anniegowen) November 28, 2015
The tweet led to an uproar on social media with people criticising the Indian government for misusing funds for image building purposes.
@anniegowen This is private misuse of public funds. Thanks for letting us know. @PMOIndia

- Rosen John (@nesoron) November 27, 2015
@anniegowen @PMOIndia When you give up your LPG subsidy, THIS is where the money goeshttps://t.co/YE6tg9HSVt

- Anil Acharya (@aa3132) November 27, 2015
@anniegowen this is Govt. Full of propaganda to coverup the actual issues simmering below .. @PMOIndia

- Kraantiveer !! (@Kraantiveer) November 27, 2015
@anniegowen This answers y most Indian media acting like the govt puppets! Already bought!#ModiMediaGate

- Noukriless Noukar (@Nou_Kar) November 28, 2015
PM Modi is known for his smart PR skills and strong presence on social media. According to media reports, BJP had roped in advertising agency Soho Square for creating TV, print and radio campaigns during the 2014 General Elections.
Similarly, a music video containing the party anthem written by Prasoon Joshi was also released. Three Pune-based graphic designers were hired to create ads that were to be telecast during t-20 world cup. Also, Delhi-based advertising professional Sushil Goswami was hired to produce a second set of TV and radio ads for the party.
This proves that BJP and Modi are well accustomed with the art of PR and this is perhaps a big reason for his stellar performance in the national arena ahead of 2014 elections.
However, this revelation by Gowen raises question about the government's style of functioning and whether it is alright to use government funds on PR companies. The ruling AAP government in Delhi also faced ire after it was found that they were spending more than Rs 500 crore out of the exchequer on advertising purposes.