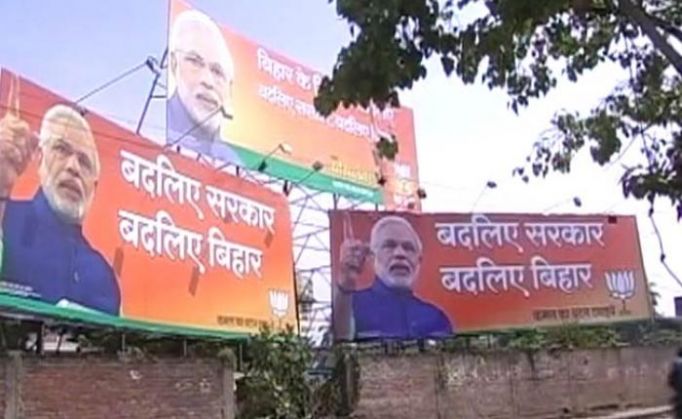 Known for its power-packed campaigning, the BJP has announced its slogan, which will echo in Bihar till the Assembly elections commence on 12 October, 2015.
"Badaliye sarkar, badaliye Bihar (change the government, change Bihar)," say the posters, with an appeal to voters to reject the Nitish Kumar government and opt for transformation.
With this slogan, the party has continued its agenda of focusing on 'badlav', or change, which actually was a hit among the masses during the Lok Sabha elections last year.
As posters and hoardings are being flashed throughout Patna and Nitish's governance comes under attack, his party has come up with banners that proclaim "Bahut hua julmon ka waar, abki baar Nitish sarkaar " (enough with the false promises, vote for the Nitish government). And the war begins!