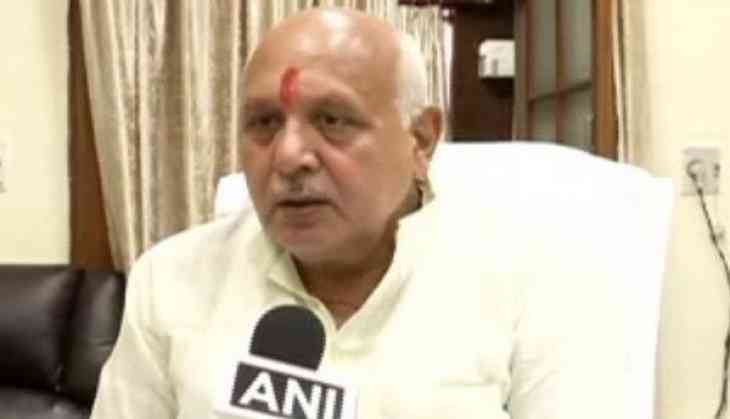 Waiving off loans will reduce farmers' burden: UP Minister (ANI)
Indicating towards Uttar Pradesh Government's intention to waive off the farmers' loans, Agriculture Minister Surya Pratap Sahi on 4 April said that a historic decision would be taken in this regard so as to free them from the burden.
Sahi said that information has been asked from the banks in this regard, adding the decision would be taken based on the report received by the financial institutions.
Around Rs. 35,000 to Rs. 45,000 crore of loan amount is estimated to be calculated.
"The people of Uttar Pradesh had been eagerly waiting for this meeting. Today's meeting will be very important and a historical decision will be taken for the people overburdened with the problem of loan," Sahi told ANI.
The Agriculture Minister further stated that the government would buy the wheat produce of the farmers for which around 5,000 centres will be opened.
"Second issue would be sale of their wheat production. We will be buying their production on a large scale. We have increased the amount from 40,000 metric tonnes to 80,000 metric tonnes. For purchase of wheat, around 5,000 centres will be managed by the government," he said.
The first Cabinet meeting of Chief Minister Yogi Adityanath's Government will be held in Lucknow later in the day.
The Cabinet, chaired by the Chief Minister is likely to take up several key issues including a loan waiver for farmers.
During the recent assembly polls, the Bharatiya Janata Party (BJP) had promised to waive off agricultural loans of farmers in the first Cabinet meeting after coming to power.
Even Prime Minister Narendra Modi had declared at an election rally that he would ensure the BJP government in its first Cabinet meeting takes decision to waive off the farmers' loan.
-ANI