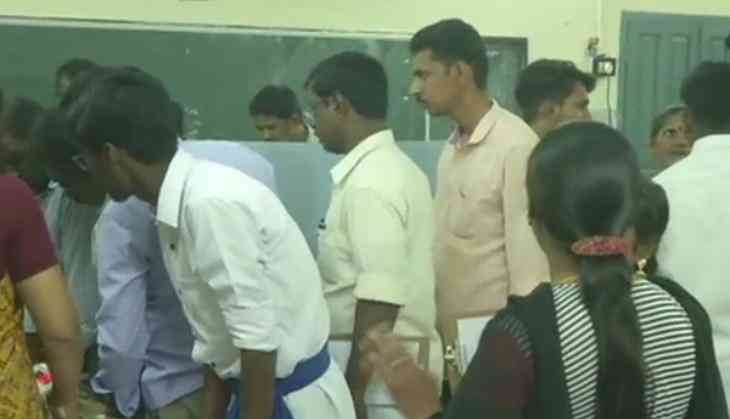 Voting in RK Nagar constituency begins
Voting in RK Nagar Assembly constituency, which was left vacant after the death of former chief minister of Tamil Nadu J Jayalalithaa, has begun.
Chennai City Police Commissioner AK Viswanathan said they had ensured to conduct a fair election and have deployed additional forces to maintain peace and harmony.
"We will ensure free and fair elections, today. We have deployed additional forces," Viswanathan said.
Bharatiya Janata Party (BJP) candidate Karu Nagarajan and Dravida Munnetra Kazhagam (DMK) candidate N Marudhu Ganesh have also cast their votes.
Ganesh expressed confidence of sweeping the polls and said, "Whether it is Rs 6000 or Rs 60,000, we are going to win. The voters of RK Nagar will teach a lesson to AIADMK this time."
Counting of votes will be held on December 24.
The by-polls were earlier scheduled for April 12 earlier this year, but were cancelled following allegations that sums of money were distributed in a vote-for-cash scam.
-ANI