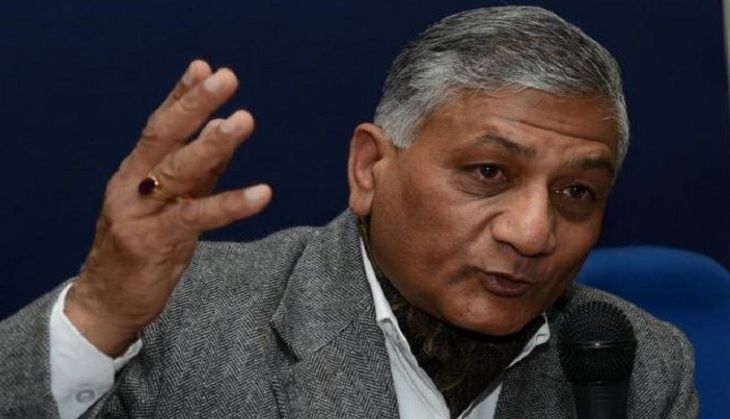 Serving Army chief General Dalbir Singh has accused Union Minister VK Singh of trying to deny him a promotion under "false, baseless and imaginary allegations of lapses" and imposing "illegal" discipline and vigilance (DV) ban.
"In 2012, I was sought to be victimised by the then COAS, with the sole purpose of denying me promotion to the appointment of Army Commander," alleged Dalbir Singh's affidavit in response to a petition moved by Lt Gen (retd) Ravi Dastane, who alleged favouritism in Singh's selection as Army Commander.
According to a report by the Indian Express, between April to May 2012, a DV ban was imposed on Dalbir Singh by former Chief of Army Staff (COAS) VK Singh for alleged "failure of command and control". The ban was based after a Court of Inquiry report on an operation carried out in Jorhat, Assam, on the night of 20-21 December, 2011, by the 3 Corps Intelligence and Surveillance Unit.
Dalbir Singh has stated in the affidavit, "On that day, I was away on part of annual leave and rejoined duty on 26 Dec, 2011."
The ban was later lifted by General Vikram Singh in June - who took over the army after VK Singh retired.
Later, General Vikram Singh went on to appoint Dalbir Singh as commander of the eastern command.