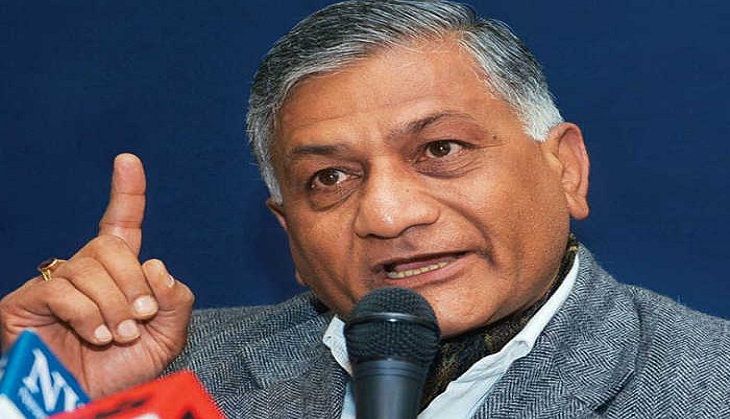 Junior foreign minister VK Singh will be part of India's Sankat Mochan operation that will fly into Juba, South Sudan, today, to evacuate Indian nationals stuck in the country's civil war.
Two C-17 transport planes have been pressed into service to pull out about 250 Indians, mostly from Kerala, who have applied to the Indian embassy to leave Sudan, says The Telegraph.
However, the rest of the 400-strong Indian population of South Sudan does not want to leave, thanks to a ceasefire between President Salva Kiir and first Vice-President Riek Machar that has lasted two days now.
"At the time of the major attack (last Friday), many more wanted to leave," said Srikumar Menon, India's ambassador to South Sudan. "Now some want to stay back."
VK Singh, accompanied by secretary (economic relations) Amar Sinha, who is in charge of relations with Africa, and joint secretary Satbir Singh who handles West Asia and North Africa, will be on the planes that will land at 1.30 pm India time (11 am local time) and aim to return within four hours of landing, said MEA officials.
The Indian embassy in Juba is now trying to convince the remaining 150 Indians to leave. India will organise additional planes if necessary.