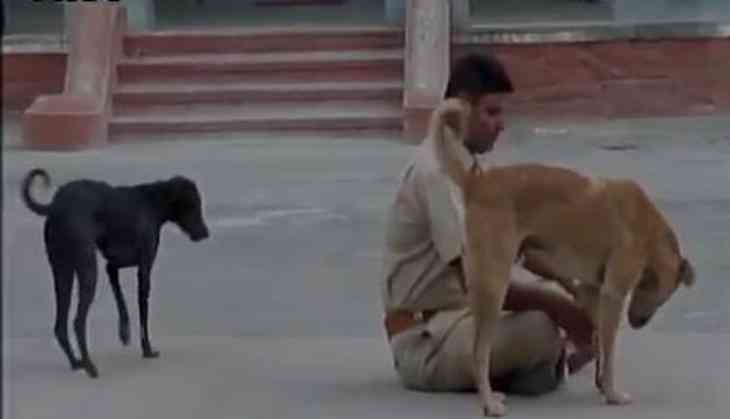 Video of a drunk policeman from Rajasthan's Sirohi is going viral on internet. It can be clearly seen that the cop is in hopelessly inebriated condition. The video footage which was posted by ANI shows the drunk cop creating commotion inside a police station.
In the video, two dogs can be seen sniffing the cop who appears to be lost in his own world while sitting cross-legged outside the station.
The cop, then wanders inside the station without his shirt and it is visible that other policemen try to stop him but he questions them and accepts that he has consumed alcohol.
#WATCH Sirohi(Rajasthan): Drunk policeman creates ruckus inside Police station. He has now been suspended (16.3.17) pic.twitter.com/kp9zrClmBh

— ANI (@ANI_news) March 17, 2017
According to ANI, the drunk cop was later suspended and taken under arrest for neglecting his duties and creating trouble in uniform.