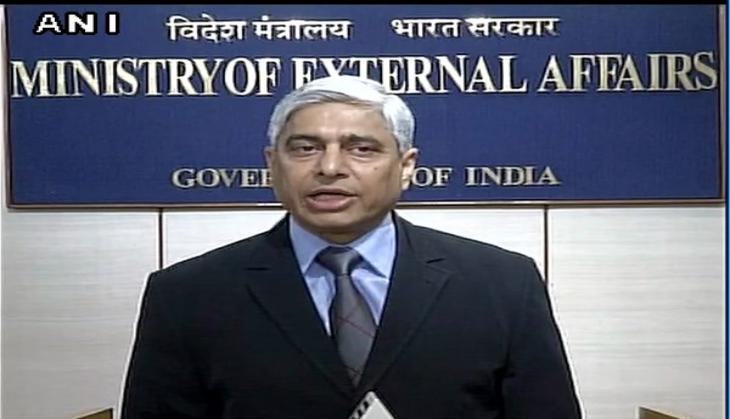 The Ministry of External Affairs today issued a statement on Pakistan and the recent Uri terror attacks as well as Pakistan Prime Minister Nawaz Sharif's speech during the 71st session of the United Nations General Assembly.
The MEA refuted Sharif's assertion that he had shared a 'dossier' with UN Secretary General Ban Ki-moon, containing gross human right violations committed in Kashmir.
In a statement, MEA spokesperson Vikas Swarup said Pakistan's responsibility is to tackle growing terrorism against India on its soil. Swarup also snubbed PM Sharif and said in the last two days of the UNGA sessions, no one has mentioned the Kashmir issue except him and that itself indicates Pakistan's isolation.
According to a PTI report, Swarup said, "The onus is now squarely on Pakistan to act against terror groups, who find safe havens in Pakistan."
Onus is on Pak to act against terror groups which find safe havens and all types of support for cross border terror: MEA.

— Press Trust of India (@PTI_News) September 22, 2016
Speaking about whether India will present a dossier to prove Pakistan's activities to promote terror in India's border areas, he said, "We don't need a dossier, whole world is aware of Pakistan's role in promoting terror."
Also read: RSS snubs Pakistan, says it has neither humanity nor quality of a good neighbour
We do not need to produce a dossier. The whole world knows what Pak's role is in sponsoring terror: MEA.

— Press Trust of India (@PTI_News) September 22, 2016