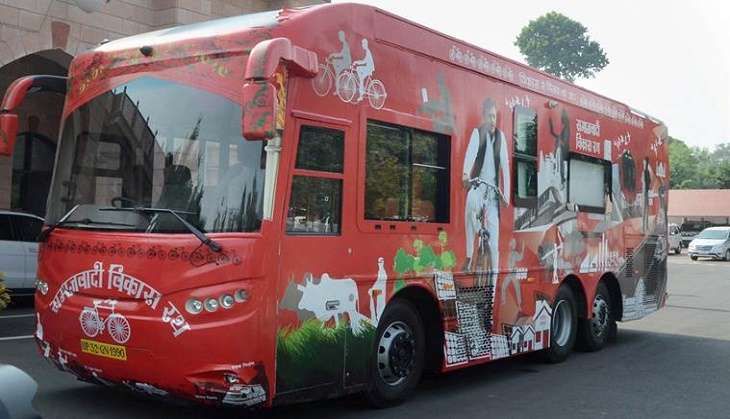 Uttar Pradesh Chief Minister Akhilesh Yadav's high-tech Mercedes Benz 'vikas rath' broke down today after just one kilometre into his state-wide 'Vikas Rath Yatra' campaign.
According to media reports, efforts are being made to repair the hi-tech rath while the CM continued his yatra in his car.
The young chief minister is scheduled to travel 100 kilometres in Lucknow and neighbouring Unnao on the first day of his road show.
Earlier today, Samajwadi Party supremo Mulayam Singh Yadav flagged off his 'Vikas Rath Yatra'. Before hitting the road, Akhilesh thanked Mulayam and said the time has come for the party to return to power.
Mulayam Singh's younger brother and the party's state chief Shivpal Yadav also accompanied him for the flag-off. Shivpal has been engaged in a bitter power tussle with nephew Akhilesh.
Akhilesh's core team for the yatra comprises seven youth leaders, all banned by his father and uncle.
Also read: Decision on 'mahagathbandhan' will be taken by Netaji: Akhilesh Yadav