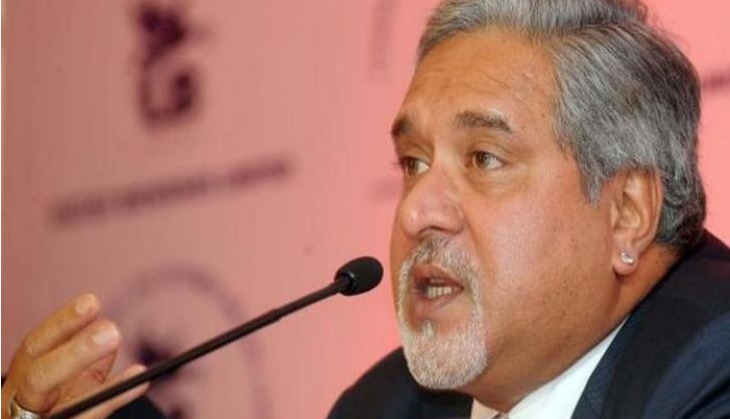 Liquor baron Vijay Mallya has been asked to appear before a PMLA court on 29 July in the money laundering probe against him in an alleged bank loan fraud case with the special judge saying he has "absconded" and was "concealing" himself to avoid arrest.
The Enforcement Directorate (ED) on Wednesday published a court-issued proclamation against Mallya for appearance before the special PMLA court on 29 July.
"Whereas complaint has been made before me that above named accused Vijay Vithal Mallya residing at address: c/o- Ms Kingfisher Airlines Ltd, Mumbai 400018, has committed the offence of punishable under Section 4 of PMLA, 2002 and it has been returned to a warrant of arrest thereupon issued that the said Vijay Vithal Mallya cannot be found and whereas it has been shown to my satisfaction that the said Vijay Vithal Mallya has absconded and is concealing himself to avoid the service of the said warrant. Proclamation is hereby made that the above named accused in the above case required to appear in the Special Court under PMLA, Greater Bombay in court Room No 16 to answer the said complaint on July 29, 2016 at 11:00 AM," the order issued under the signature of Spl Judge P Bhavake read.
On 14 June, a Special Mumbai Court had declared liquor baron Vijay Mallya a proclaimed offender in connection with an alleged bank loan fraud case.
The Enforcement Directorate (ED) had moved to special court and had made a plea to declare Mallya a proclaimed offender after he remained absconding as it would help in issuing a red corner notice (RCN) against the businessman who reportedly owes Rs 9,000 crore to banks due to unpaid loans.
A person can be termed a proclaimed offender in a criminal case probe if the court has reasons to believe that the accused against whom a warrant of arrest has been issued by it, has absconded or is concealing himself so that such warrant cannot be executed.
--With PTI inputs