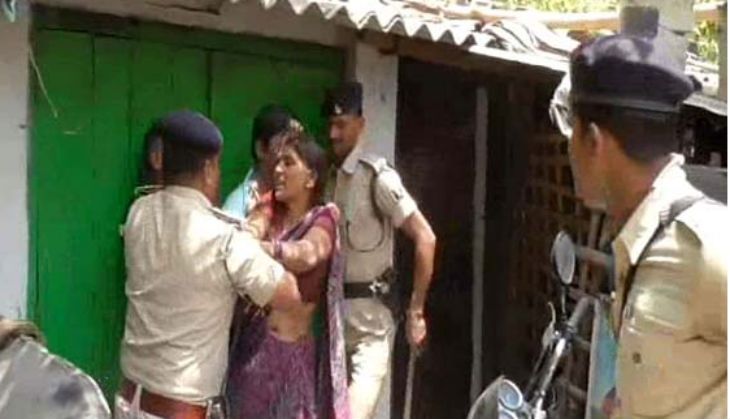 A woman, staging a protest against a real-state developer, was allegedly assaulted by cop in Patna on 28 April.
The incident occurred in front of senior police officials and was caught on camera by a local media crew, an NDTV report said. The video is now going viral.
The clash started when a group of men, reportedly sent by a real estate developer, allegedly assaulted a group of people while trying to evict them from a plot - located on Exhibition Road in central Patna and owned by a temple trust.
When the incident turned violent, the police arrived at the plot and allegedly allowed the goons to to flee. 
During the clash, a woman protester was seen being hit by the deputy superintendent of police, Kailash Prasad.