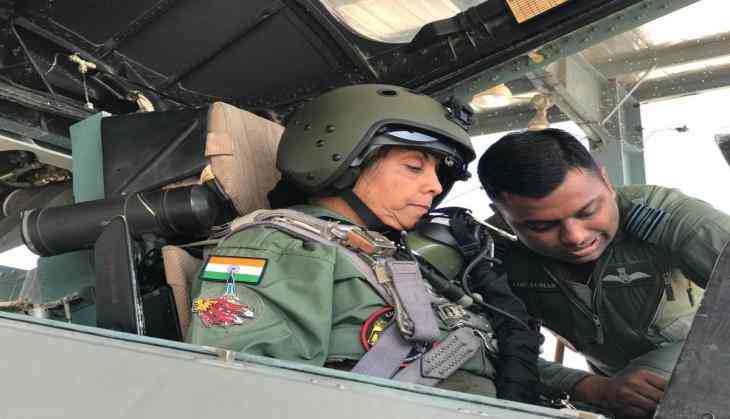 Defence Minister Nirmala Sitharaman flew into the two-seat supermaneuverable fighter aircraft Sukhoi-30 fighter plane from Jodhpur Air Force Base on Wednesday. She has also achieved a feat of becoming the first female Defence Minister to fly in a fighter plane. Prior to this, on November 25, 2009, as the supreme commander of the three armies, former President Pratibha Patil has flown to Sukhoi in Pune.
Sukhoi is the best fighter aircraft in Air Force. Recently, Sitharaman had examined the country's largest naval warship and a modified Kiev-class aircraft carrier INS Vikramaditya in Goa. Nirmala Sitharaman is trying to understand the functioning and preparation of different parts of the army. She remained for 45 minutes in the sky.
After completion of the sortie, Smt @nsitharaman getting off the formidable Sukhoi-30 MKI fighterjet #RakshaMantrifliesSukhoi pic.twitter.com/MGAA7AyTQb

— Raksha Mantri (@DefenceMinIndia) January 17, 2018
Significantly, Sitharaman seems to be fond of all the three organs of the army. Prior to this, she had reached the Indian Naval base INS in Goa to participate in the 'Rakshamantri's Day Ceremony this month.