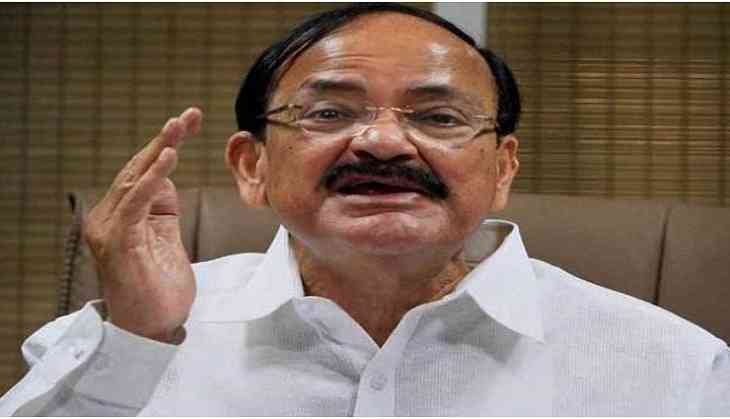 Union Minister of Information and Broadcasting M. Venkaiah Naidu on Monday said that the parliamentary board's decision on the Vice Presidential candidate will be the final decision, adding he is not aspiring to become anything.
"I'm not aspiring to become anything. The party will finally decide about the candidature and we will follow that. All other things are only speculations. Whatever the parliamentary board decides will be final," Naidu told media here.
He added that at 6 p.m, parliamentary board will meet and discuss about the vice-presidential candidature.
Naidu, who assisted the Bharatiya Janata Party's (BJP) presidential candidate Ram Nath Kovind and also accompanied him on his campaign in various states, may be named by the ruling party for the Vice President.
The sources say that it is certain to be a person from south India where the party wants to strengthen its presence.
The Opposition last week named Gopal Krishna Gandhi, a former governor, as their vice presidential candidate who was also briefly considered by them for the post of president.
-ANI