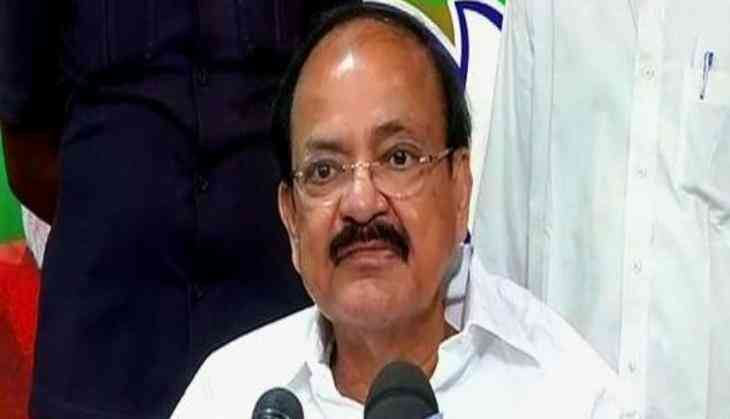 Venkaiah naidu comes to Tarun Vijay's rescue, says Congress 'politicizing' matter (ANI)
Union Information and Broadcasting Minister M. Venkaiah Naidu on 10 April slammed the Congress Party for politicizing the Tarun Vijay episode and said the grand old party is taking advantage of the statement which was not properly reported.

Asserting that Vijay has tendered an explanation that his speech was misconstrued, Naidu said that the former has always worked for national integration.

"If a person has made a statement and that statement was wrong so it can be condemned. However, Mr Tarun Vijay has given his clarification that his remarks were misinterpreted. Now, they are asking for an adjournment motion, the Congress Party is just politicizing the issue. Tarun Vijay has always worked for national integration," Naidu told the media here.

"The Congress is talking advantage of Vijay's comment, which was not properly reported. The Congress is trying to make a political issue, but let me tell you they will face disappointment," he added.

The Congress earlier today submitted an adjournment motion notice in the Lok Sabha against Vijay's recent controversial remarks on racism involving the South Indians.

Congress leader Pramod Tiwari gave the notice in the Rajya Sabha under Rule 267 on the same issue.

Vijay found himself in the middle of a storm as he tried to defend India after the recent attacks on African students in Greater Noida.

He reportedly told news channel Al Jazeera's online show The Stream: "If we were racist, why would we have the entire entire south. Tamil, Kerala, Karnataka and Andhra. Why do we live with them? We have black people around us," the politician was heard as saying in the video."
-ANI