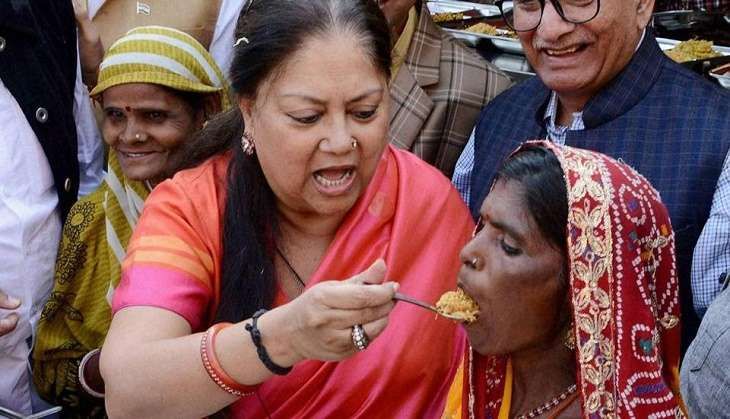 In line with Tamil Nadu's 'Amma' canteen, the Rajasthan government has started Annapurna Rasoi, where a meal will cost between Rs 5 and Rs 8.
Like the subsidized canteens launched by late Tamil Nadu CM J Jayalalithaa, Rajasthan CM Vasundhara Raje has launched her own brand of free kitchens for the poor.
At the Annapurna Rasoi, the food is heavily subsidised and four times cheaper. It will cost the state's BJP government up to Rs four crores till the next financial year, in the initial stage .
When fully operational with over 200 vans providing meals to the poor, it could cost the state exchequer up to Rs 50 crore a year.
Meanwhile, the Aam Aadmi Party (AAP) government in New Delhi is trying to set up highly subsidised 'Aam Aadmi canteens' since last year.
The aim is to serve nutritious food in the the Rs 5-Rs 10 range, aimed especially at the working class population.
The Haryana government also plans to set up 'Satkar Bhojan' canteens across the state.
One may not get hot idlis for Re 1 as in the Amma Canteens of Tamil Nadu, but the Satkar Bhojan will provide a hearty north Indian meal for Rs 25.