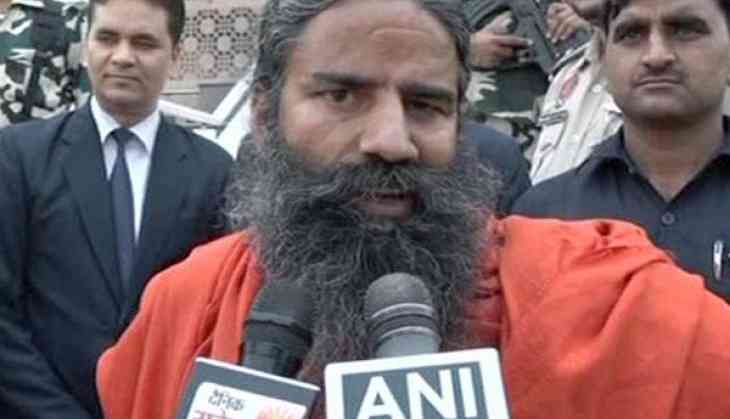 Recalling his memories with former Prime Minister Atal Bihari Vajpayee, Yoga Guru Ramdev on Thursday said that the former lived for the country and his works will never be forgotten.
Speaking to the reporters here, Ramdev said, "I met Vajpayee ji in 2005 for the first time.he showed his interest in yoga and was keen to learn more about it. He was one man who worked with vision and dedication towards the development of the country. He always lived for the country and his works will never be forgotten."
"He will be remembered for contributing towards good governance and for highlighting issues affecting the common people of India as well as for regional peace and prosperity. His tireless work for the welfare of the people of India will inspire future generations of leaders," Ramdev added.
Leaders, ministers and ambassadors all across the world expressed grief over the loss of former Prime Minister.
The 93-year-old Bharatiya Janata Party (BJP) veteran breathed his last at 5:05 pm on Thursday, here at All India Institute of Medical Science (AIIMS) following a prolonged illness.
Vajpayee, who led the National Democratic Alliance government from 1998 to 2004, was the first-ever member of the Bharatiya Janata Party to become India's Prime Minister.
--ANI