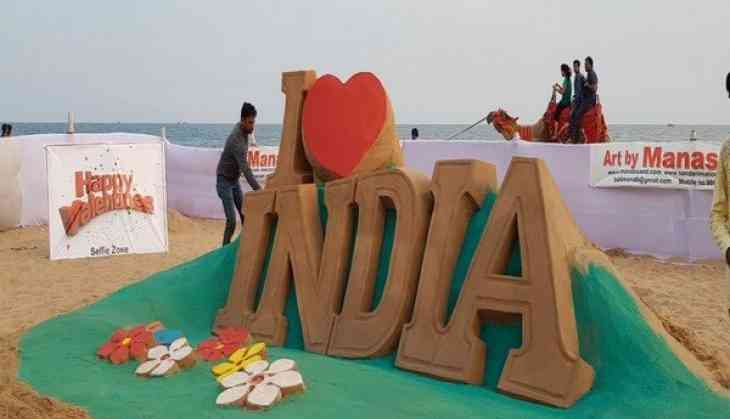 Sand Art Puri Beach (ANI)
On the occasion of Valentine's Day, the sea beach at Odisha's Puri has been turned into a beautiful spot for tourists.
Sand artist Manas Sahoo, has built a sand sculpture called 'Selfie Point' with a different concept and innovative mindset on the sea beach of Puri.
In the form of sand art, the artist wrote 'I love India' with an expectation of people across the country visiting the place.
Sahoo has built this structure on the occasion of V Day with the message of eternal love for our country.
The art has been completely made with the European style and can be rarely seen in the country.
The art is built with 25 tonnes of sand and is 17" feet in width. It took at least 30 hours for Sahoo and the students to complete it.
--ANI