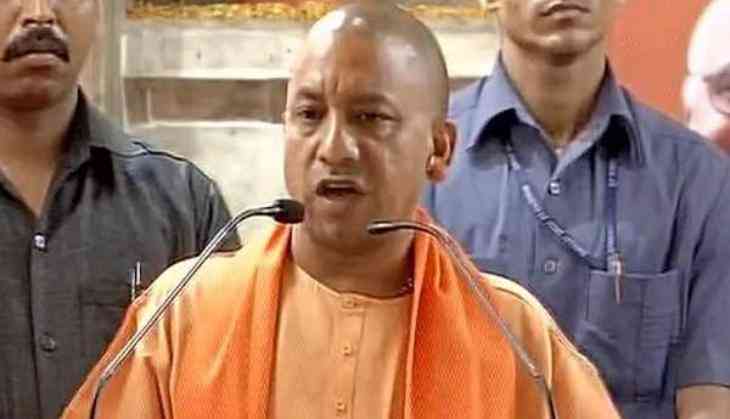 Uttar Pradesh Chief Minister Yogi Adityanath
The Yogi Adityanath-led Uttar Pradesh government has taken an unprecedented step to change the name of Dalit icon and architecture of the constitution Dr. Bhimrao Ambedkar. The Yogi government passed an order asking all departments and high court benches in Luck and Allahabad to change Dr B R Ambedkar's name in all documents and records. The name will be changed from 'Dr Bhimrao Ambedkar' to 'Bhimrao Ramji Ambedkar'.
In Hindi too, the spelling of his name will be changed. But the English spelling of the name will be same. It was the UP governor Ram Naik who started the campaign to change the name. In December 2017, he had written to the Prime Minister, the chief minister and the Babasahib Dr Bhimrao Ambedkar Mahasabha and expressed his concerns over the incorrect spelling of Ambedkar, the director of the Mahasabha said.
"The main point is the way the name should be pronounced. While its English spelling is correct, the spelling will have to change in Hindi, as will the pronunciation. Ramji was his father's name. As per common practice in Maharashtra, father's name is used as a middle name for sons," Dr Lalji Prasad Nirmal, the director of the Mahasabha, was quoted by the Times of India as saying.
The Samajwadi Party termed the move as political one. The government is trying to politicize the Dalit icon. SP leader Deepak Mishra said that the BJP government wants to change the perception of the party being anti-Ambedkar through this move.
On the other hand, Rashtriya Swayamsevak Sangh thinker Rakesh Sinha said that there is no politics involved in the move. But the government merely decided to use the real name of the father of the Indian Constitution.