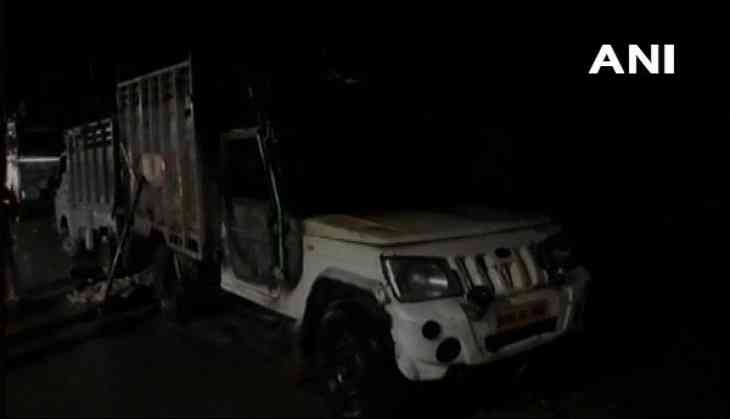 A vehicle carrying bones of animals, sacrificed during Eid al-Adha, was set on fire by four unidentified people in Katghar police station limits on Sunday.
The driver and conductor were apparently beaten by four men, however, they managed to escape the site and soon reached Katghar police station to lodge a complaint.
"We received information that a car carrying bones of animals, was set on fire by unidentified men. We have registered an FIR in the case and have started looking for culprits," Circle Officer (CO) Sudesh Kumar told ANI.
Eid al-Adha, also known as 'Sacrifice Feast' and 'Bakri Eid', was celebrated on August 22. The festival honours the willingness of Ibrahim (Abraham) to sacrifice his son, as an act of obedience to God's command. Muslims sacrifice a sheep or goat and share the meat with their family, neighbours and the poor on this occasion.
(ANI)