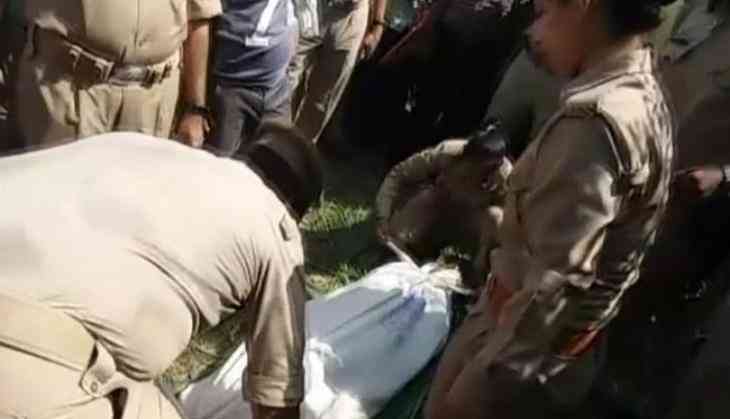 In a horrific matter from Manipuri district in Uttar Pradesh, a 15-year-old girl allegedly beaten to death by four men for resisting rape. the body hung from a tree in Uttar Pradesh. The incident reportedly took place on Tuesday.
The incident took place in western Uttar Pradesh Mainpuri district when the girl, a Class 11 student, was returning from her school after Gandhi Jayanti celebrations.
"Body of an 11th class girl has been found hanging from a tree. As per the information, while the girl was on her way back from school when she was beaten by 3 boys who later hanged her from a tree. All 3 have been arrested. The body has been sent for examination," Police said.
When the girl tried to resist rape, the men tried to rape and beat her. Three of four accused are from a neighbouring village, have been arrested. Police are searching for the fourth accused.
The matter came to light after villagers saw a body hanging from a tree and informed police. She was in school uniform, said, passerby.
The men allegedly used the girl's 'dupatta' or shawl to hang her from the tree. Additional Superintendent of police (ASP) Manipuri, OP Singh said that the girl was returning home after attending a school function to mark the occasion of Gandhi Jayanti.
Four assailants who assaulted the girl also berated her brother when he tried to rescue her, added Singh.
Also read: Uttar Pradesh: Muslim man upset with police probing son's death as suicide accept Hinduism along with family for justice