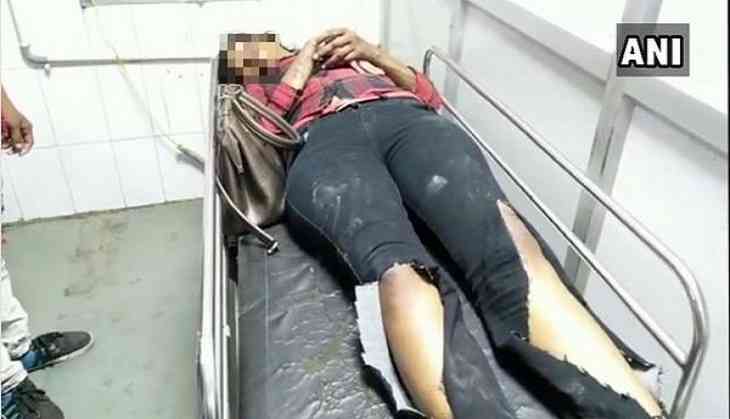 In yet another horrific act raising concerns over women safety across the nation, a woman and her daughter were beaten up by hockey sticks by six men in Lucknow's Vibhuti Khand area.
The incident took place on Monday night when the woman, who runs a parlour, and her daughter were on their way to home, the police said.
The attackers waited for them on two motorcycles and later ran away after the people passing nearby saw them beating the mother and her daughter.
The victims were later taken to a nearby hospital for treatment.
"We have disputes with three people who have also lodged a false case of theft against me in the past. I am sure this attack has been done by one of them," the woman told ANI.
The police said they have started an investigation and are hopeful of catching the attackers soon.
"The woman has named a few people in her statement. We have started looking into the matter and will catch the culprits soon," said Assistant Superintendent of Police, Lucknow, Chakresh Mishra.
(ANI)