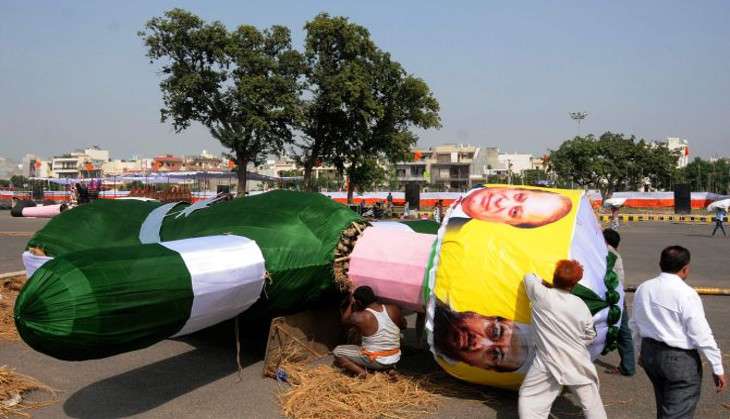 A group of religious activists on 11 October burnt Pakistan Prime Minister Nawaz Sharif's effigy on the occasion of Dussehra at Khatauli town in Muzaffarnagar district of Uttar Pradesh.
The group of Hindu activists burnt Sharif's effigy after setting Ravana afire as part of the Dussehra festivities. The activists said the action was aimed at condemning Pakistan-sponsored terrorist activities on Indian soil.
This year, many people who ordered Ravan effigies said they want to send out a strong message against terrorism.
People across the country on 11 October celebrated Dussehra with the traditional burning of Ravan, his son Meghnad and brother Kumbhakaran's effigies, which marks the victory of good over evil, even as effigies symbolising terrorism and terrorists were also put to flames.
At many places, particularly in Punjab's Amritsar and Ludhiana, effigies symbolising 'terrorism' and 'Pakistan' were also burnt along with those of Hafiz Saeed.
Prime Minister Narendra Modi while addressing people on the occasion in Lucknow said no one should feel they are safe from terrorism as it has no boundary or morality.
--With PTI inputs