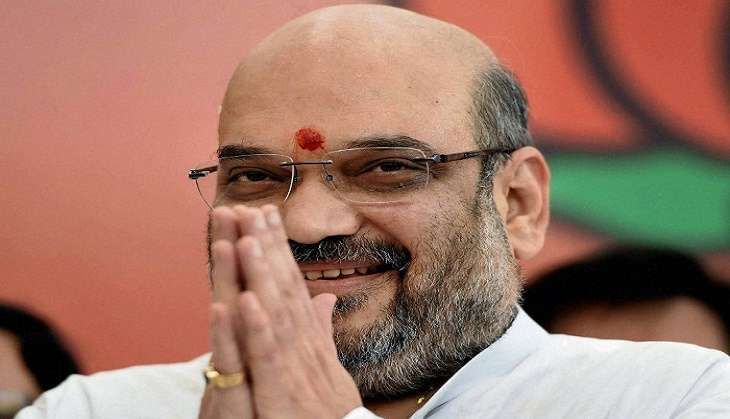 BJP president Amit Shah targetted the Uttar Pradesh government today and said that the state is run by six chief ministers, a suggestive remark towards Chief Minister Akhilesh Yadav's relatives, including his uncles who are part of the state government and his father, Mulayam Singh Yadav, who is the Samajwadi Party chief.
Shah also claimed that the provocative statements delivered by VHP's Sadhvi Prachi and Union minister Sanjeev Balyan do not reflect BJP's viewpoint. He reiterated that BJP would fight the UP state Assembly elections, to be held in 2017, with the agenda of development only.
"BJP has never agreed with whatever Sadhvi Prachi has said. We do not endorse Sanjeev Balyan's remarks on the Dadri controversy. Our agenda is only development. This government of Samajwadi Party has failed to curb corruption. They have failed to provide employment. They failed to provide electricity," NDTV quoted Shah.
Speaking about the Mathura violence in which 24 died including two policemen, Shah said the SP is to be blamed for the fatal clashes in the town.
According to NDTV, Shah declared that BJP will launch a campaign to prevent land-grabbing in the state. "We will advertise an email ID tomorrow and whoever complains, we will take up their case," he offered.
Shah also said that the party has not yet decided to project anyone as the face of the state Assembly elections to be held next year.