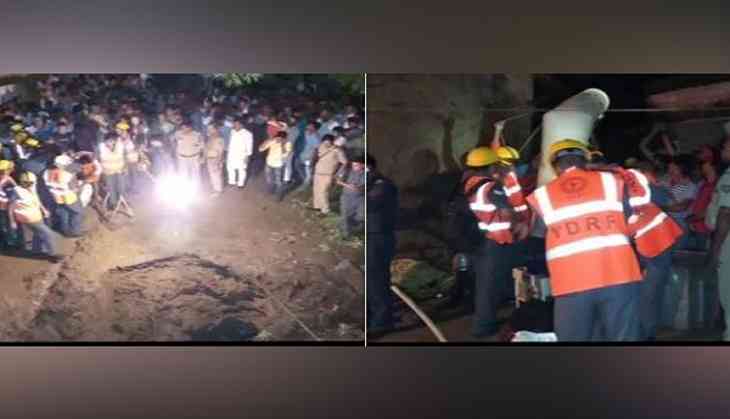 A man and his son died after falling into a well in Chandauli's Ramgarh village on Friday.
A team of National Disaster Response Force (NDRF) rescued them; however the two were declared brought dead by the District Hospital.
Reportedly the son jumped into the dry well due to some personal reasons, following which the father jumped to save him.
"We tried our best to save the two. The well was deep and unfortunately, they died till the time we brought them up," said an official of NDRF team.
(ANI)