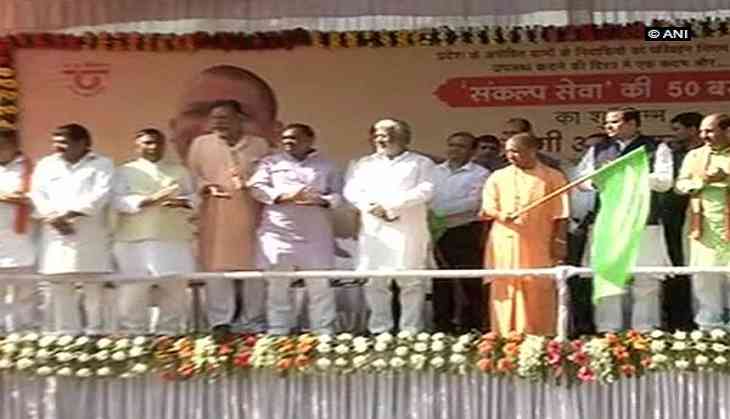 Uttar Pradesh Chief Minister Yogi Aditynath on 11 October flagged off 50 buses under the 'Sankalp Seva' service in Lucknow.
State Transport Minister Swatantra Dev Singh was also present at the event. These buses will connect as many as 6,000 villages.
In his address, Adityanath said that the state government was taking all sort of initiatives to provide better bus services to its people. The chief minister said that to honour the sacrifices of the martyrs, the state government will construct 'Gaurav Marg Path'.
"In that 'Gaurav Marg Path', there will be statues of the martyrs, when roads will improve, the transport buses will not face difficulties in reaching those villages," Adityanath said.
"The bus stations across the state will be made better so that anyone coming there should have access to all kind of facilities," he added.
The chief minister also said that the source of income should be increased, 'instead of just searching for subsidies we should search for the source of income.'
"We will connect each and every village with Transport services so that everyone in the state can utilise facilities in the best way possible," he concluded.
-ANI