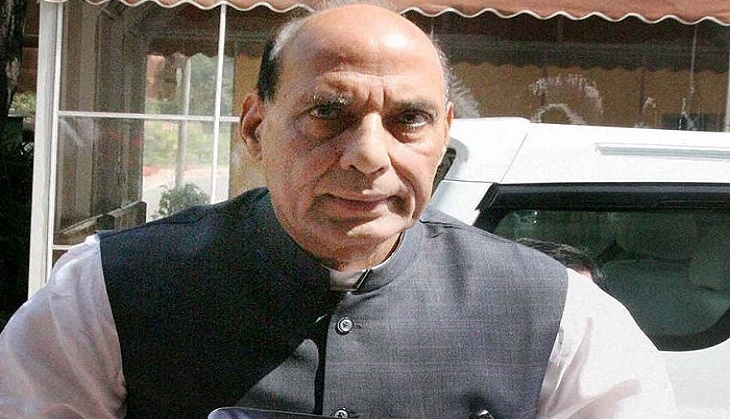 The Bharatiya Janata Party (BJP) has kicked off its political campaign for the Uttar Pradesh Assembly polls, scheduled to be held in 2017.
During a recent rally in Mau, or Maunath Bhanjan, Home Minister Rajnath Singh reportedly lost his cool with the unruly crowd.
Also Read: UP Assembly polls 2017: No dearth of good leaders for BJP's CM face, says Rajnath Singh

Rajnath was speaking about neon-coated fertilizers when the crowd started hooting and interrupted his speech, News18 reported. Irritated by the din, Rajnath Singh shouted in the microphone "Be quiet, be quiet or else I'll slap you."
In his speech, he also slammed the Akhilesh Yadav-led Samajwadi Party government in UP for the Mathura violence. He said that the centre is ready to probe the violence.
Also Read: Rajnath Singh likely to be projected as the face of BJP in UP polls