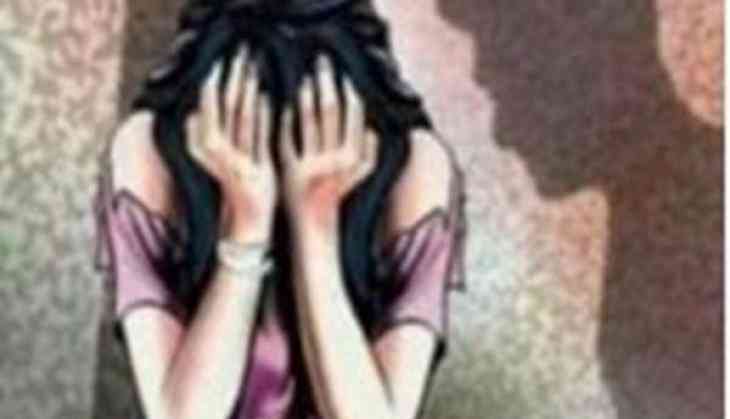 After Bharatiya Janata Party MLA Kuldeep Singh Sengar was arrested in the Unnao rape case, another legislator, Kushagra Sagar from Bisauli seat in Uttar Pradesh has been accused of raping a 22-year-old woman. The victim is reportedly the daughter of Sagar's domestic help.
The victim filed a complaint with Bareilly SSP Kalanidhi Naithani, alleging that Sagar raped her several times between 2012 and 2014 on the pretext of marriage. She alleged that since the accused had been a elected MLA, her life had become miserable.
It is necessary to note here that Sagar's father Yogendra Sagar, who was BSP MLA, has been in jail for raping a woman in 2008.
Describing her ordeal, the victim reportedly said, "My mother works as a maid in houses at Green Park locality. She often took me to help her. In 2012, when I was 16, I used to go Sagar's house along with my mother. I came in contact with him. He started talking to me and even promised to marry me. He took advantage of me and raped me several times from 2012 to 2014."
"He has ruined my life completely. Now, nobody will marry me. I tolerated all this hoping that one day he would marry me but now he is threatening to kill my family and me if I approached the police," she added.
Meanwhile, Sagar denied allegations and called it a conspiracy to damage his image and political career. He is set to marry on June 17.
"This woman has already approached the police in 2014 and came to a compromise taking Rs 10 lakh from me. I have a copy of the written compromise. Now, all of a sudden she again levelled false allegations against me before my wedding that is scheduled next month. I am ready to face these charges and even a narco test. Let the probe be completed. Everything will become clear," Sagar said.
Naithani said circle officer Niti Dwivedi is probing the matter and he will take appropriate action very soon. The investigation was underway.
Also read: Massive fire breaks out at rubber factory in Delhi's Malviya Nagar, blaze spreads to school; 80 fire engines were rushed Air Force Joins Ops