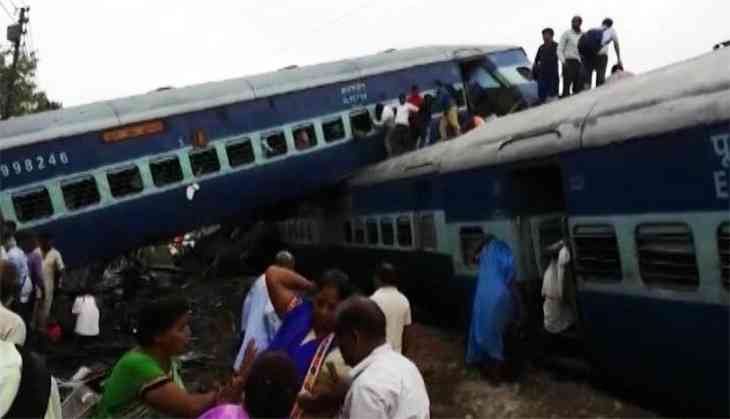 Utkal Express derailment: Locals come together to give aid to traumatised victims
Locals of Muzaffarnagar showed their humanity for the traumatised victims of the Puri-Haridwar-Kalinga Utkal Express, by assisting the rescue and relief operations and providing the shaken passengers with food and basic amenities.
A local, Ali Imran told ANI, "The local residents have taken the initiative to serve the victims and have been feeding them since last night. No one has directed or ordered us for anything. It is our group effort to rescue the people and help them out in every possible way."
Another local informed that the residents of the nearby village gathered at the accident spot minutes after the incident took place and rescued the victims to the nearest vehicles by vans and motorcycles.
Another local Satinder claimed that a group of people were working on the track to resolve some technical problem, but failed to stop the train from coming on the track while the work was going on.
"Work was going on the track and a group of people were working to resolve the gap between the tracks. Unfortunately, the group failed to stop the train which leads to this massive accident," he said.
With restoration work underway at the site of the deadly Utkal Express derailment here where the death loss has now mounted to 23, all the trains on the Meerut line have been cancelled or diverted till 6 p.m.
Affected rail route is expected to be cleared and traffic is likely to be restored by 7 p.m. today.
According to a statement by the Northern Railway, General Manager R.K. Kulshrestha is personally monitoring the relief work at site and Addl. General Manager, Northern Railway Manju Gupta is observing medical assistance work in the hospital personally.
A total of 97 passengers have been injured and 23 passengers reported dead in this unfortunate accident.
Out of 97 injured persons, 26 passengers are grievously injured while 71 have simple injuries.
Many injured person has discharged after providing first aid assistance. Injured passengers have been admitted to Meerut and Muzaffarnagar Hospitals.
-ANI