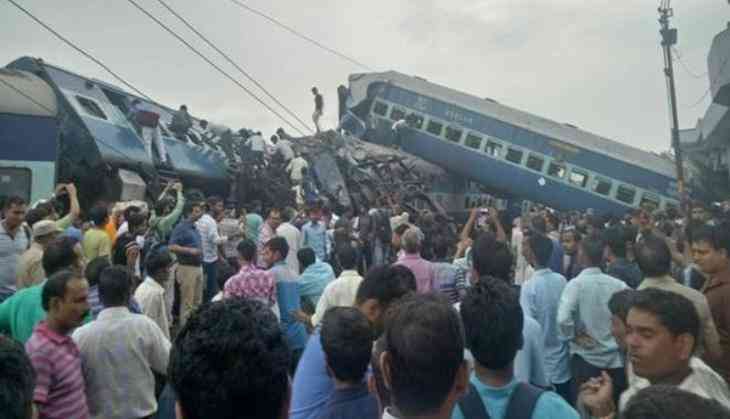 Following the derailment of 14 coaches of the Puri-Haridwar-Kalinga Utkal Express which killed 23 people, former Railway Board chairman Arunendra Kumar on Sunday said that the prima facie, it appears that the driver of the train was not aware of the construction work and, therefore, the accident took place.
Speaking to ANI, Kumar demanded thorough investigation into the matter.
"What prima facie appears is that the driver was not aware of the construction work going on. It is a much unbiased situation. It is a matter of investigation now as to why such thing took place. This is a very tragic incident and a serious issue for railways as well. It feels as if the train was moving at its normal pace and immediately he saw something and put the brakes which led to the accident. It should be understood deeply that there was work going on and driver was not informed," Kumar told ANI.
"These are ICF coaches and in these coaches such thing is possible. The new LHP design coaches don't have this problem and even after derailment people are saved. The railway is also making sure that LHP coaches are used," he added.
A total of 156 passengers have been injured and 23 passengers reported dead in this unfortunate accident.
Many injured person have discharged after providing first aid assistance. Injured passengers have been admitted in Meerut and Muzaffarnagar Hospitals.
Meanwhile, all the trains on the Meerut line have been cancelled or diverted till 6 p.m.
Affected rail route is expected to be cleared and traffic is likely to be restored by 7 p.m. today.
-ANI