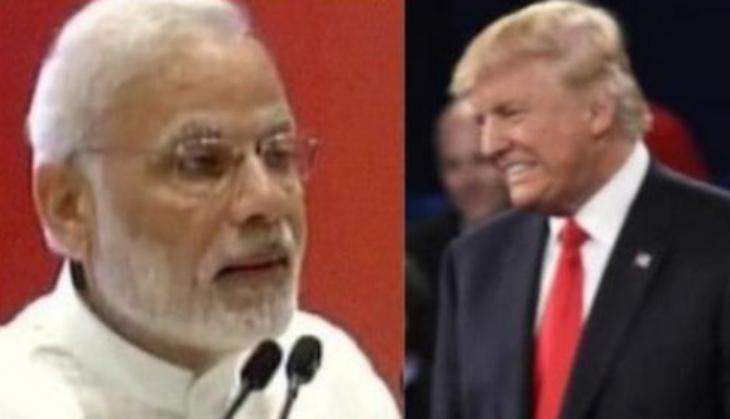 During his telephonic conversation with Prime Minister Narendra Modi, U.S. President Donald Trump has said that he looks forward to hosting the former later this year in Washington.
During the call late on Tuesday night, President Trump emphasized that the United States considers India a true friend and partner in addressing challenges around the world, according to a statement from the White House.
The two leaders also discussed opportunities to strengthen the partnership between the United States and India in broad areas such as economy and defence.
They also discussed security in the region of South and Central Asia.
President Trump and Prime Minister Modi resolved that the United States and India stand shoulder to shoulder in the global fight against terrorism.
It was the first conversation between the two sides after the new U.S. head of state took office.
They first spoke in November just after Trump's election win.
Prime Minister Modi is the fifth foreign leader to hold talks with Trump after he was sworn in as the 45th U.S. President on Friday.
-ANI