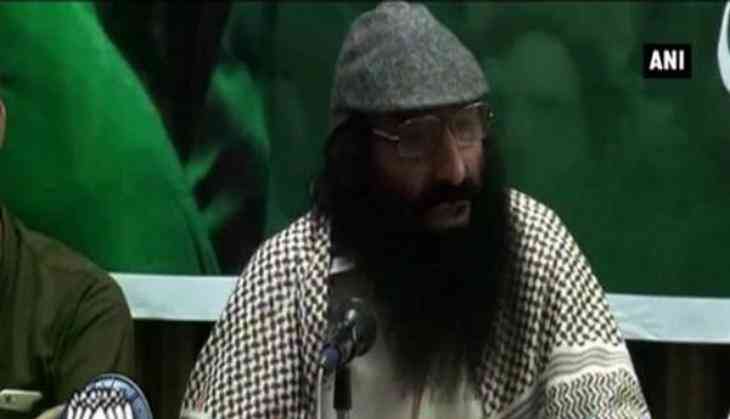 US declaration would affect Salahuddin's movement, funding: Home Secretary
Welcoming United States move to declare Hizb-ul-Mujahideen chief Syed Salahuddin a global terrorist, Union Home Secretary Rajeev Mehrishi on Tuesday said the move would affect the former's funding and movement.
"The United States' stance is correct. He (Salahuddin) is a terrorist, and therefore, he has been declared so. Post declaration, we can expect some impact on his movement and funding. That might help. Otherwise, he is a coward and has fled to Pakistan," Mehrishi told ANI.
Washington yesterday designated Hizbul chief Mohammad Yusuf Shah, also known as Syed Salahuddin, as a 'Specially Designated Global Terrorist.'
Commenting on the development, Ministry of External Affairs (MEA) spokesperson Gopal Baglay said in a statement, "In that sense, we would welcome this notification and also underline strongly that both India and U.S. face a threat of terrorism and are working together to counter this threat."
He added that this move by the U.S. vindicates India's long-standing position that cross-border terrorism from Pakistan has been behind the disturbances created in the state of Jammu and Kashmir.
Salahuddin is the senior leader of the militant group Hizb-ul-Mujahideen. In September 2016, Salahuddin vowed to block any peaceful resolution to the Kashmir conflict, threatened to train more Kashmiri suicide bombers, and vowed to turn the Kashmir Valley "into a graveyard for Indian forces."
Under Salahuddin's tenure, the Hizbul-Mujahideen has claimed responsibility for several attacks, including the April 2014 explosives attack in Jammu and Kashmir, which injured 17 people.
-ANI