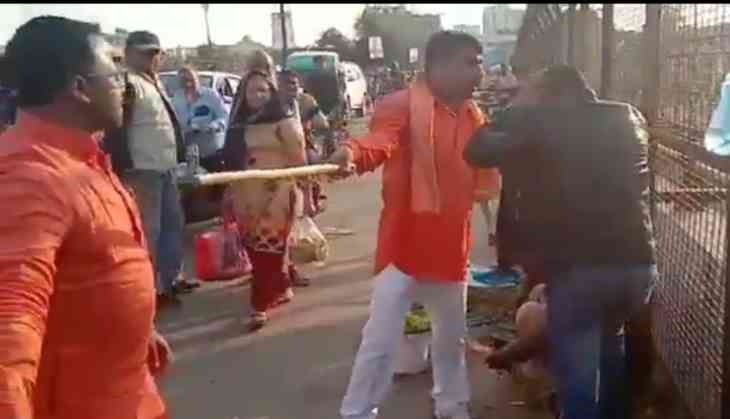 Two Kashmiri dry fruit vendors were allegedly thrashed by a pair of saffron-clad men on a busy road in Uttar Pradesh's capital Lucknow on Wednesday evening. The men belong to a fringe right-wing outfit who also filmed the assault. One of the men had shared a video of the assault on social media.
SHOCKING: Some goons in saffron kurtas throttle, assault a Kashmiri dry fruit seller in Lucknow. Passersby come to rescue of the Kashmiri. Case yet to be registered.

Hope @Uppolice @Igrangelucknow @lkopolice register an FIR and jab these goondas at the earliest. pic.twitter.com/zXjI3Anh2n

— Prashant Kumar (@scribe_prashant) March 6, 2019
The case has been registered. One man seen in viral video thrashing Kashmiri street vendors in Lucknow has been arrested by Police, reported news agency ANI. The Kashmiri men who were beaten have been selling dry fruits in Lucknow for many years.
According to media reports, the assault took place at 5 pm on Wednesday. The accused who thrashed the traders can be heard in videos saying that are doing it because they are from Kashmir. The men said, "Because they are Kashmiris. They are the ones pelting stones in Kashmir." However, many Lucknow locals came to the rescue of the dry fruit sellers and stopped the men from assaulting them.
However, the main accused, who claims to be the president of the Vishwa Hindu Dal, has not yet arrested and has been posting updates on Facebook. Another accused, Aniruddh Shyam, a member of Vishwa Hindu Dal, went live on Facebook with video of them thrashing Kashmiri man with stick. However, the video has now been deleted from his profile.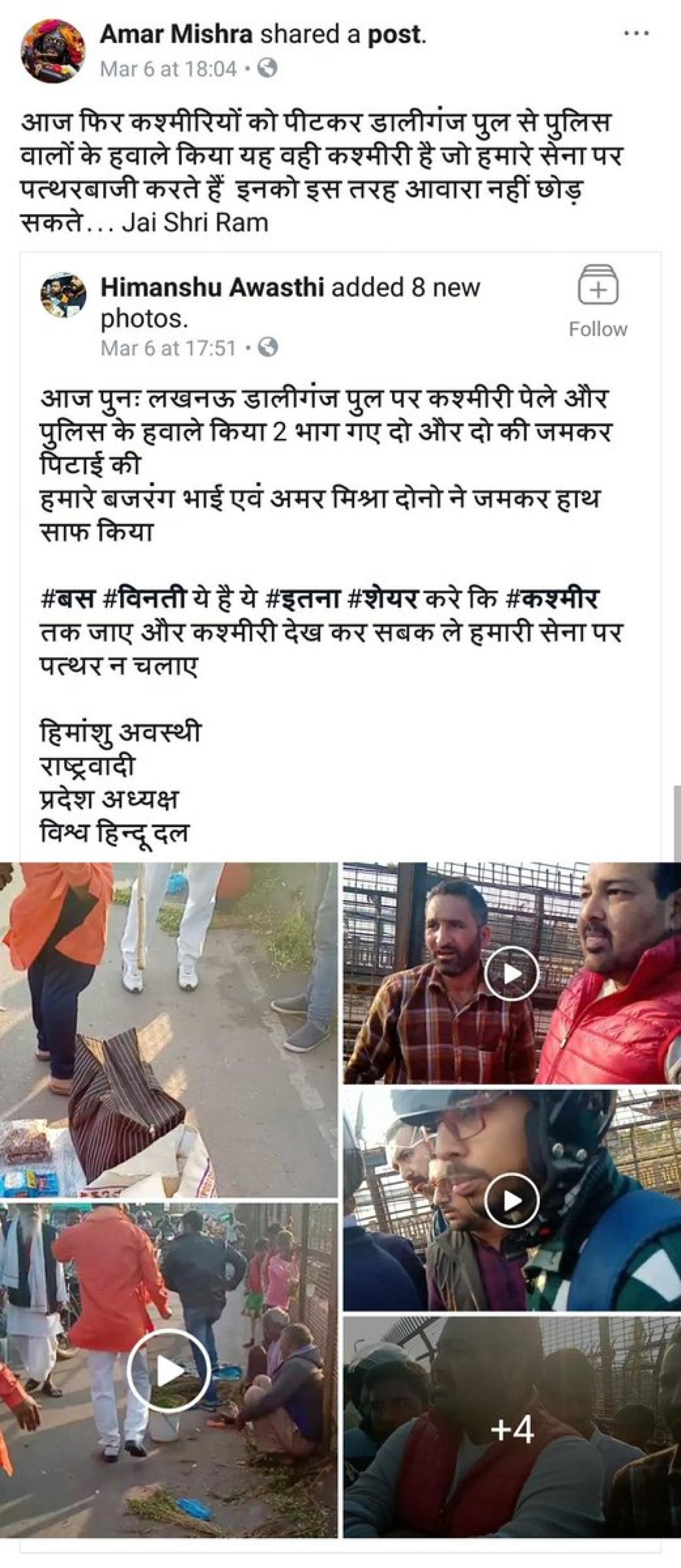 Since the February 14 Pulwama terror attack in which 40 CRPF personnel were killed, there have been numerous reports Kashmiris being assaulted across the country.
Also read: Watch video: BJP MP Sharad Tripathi thrashes party MLA with 'shoe' followed by heated argument