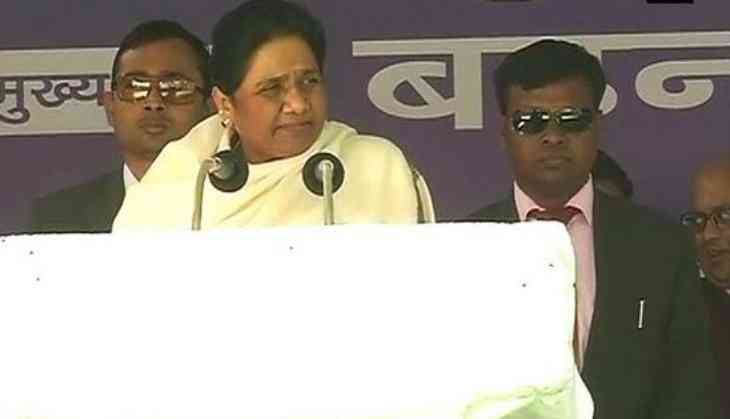 Continuing her tirade against the Bharatiya Janata Party (BJP), Bahujan Samaj Party (BSP) chief Mayawati on Wednesday dubbed the saffron party as the 'Bharatiya Jumla Party', while reiterating her claim that provision of reservation to the underprivileged would come to an end as soon as the BJP comes to power in Uttar Pradesh.
"If the BJP comes to power, all reservations will go away. I have got this information from sources," Mayawati said, while addressing a rally in Faizabad.
The former Uttar Pradesh chief minister further said that not only the people of Uttar Pradesh but the entire nation has started calling the BJP as a 'Bharatiya Jumla Party'.
Further accusing the BJP of communalism, Mayawati said, "If BJP will come in power here, then you can't even imagine as how many Rohit Vemula and Dalit cases would be repeated here."
Mayawati, while addressing a rally in Gonda yesterday, made a similar statement, citing the BJP didn't care about the minority and would remove reservation for the backward classes or make it ineffective after forming government in the politically crucial state.
Expressing remorse over the treatment extended to the dalits, the tribals and other backward classes, the BSP supremo said that they have been exploited by the divisive ideology of BJP.
-ANI