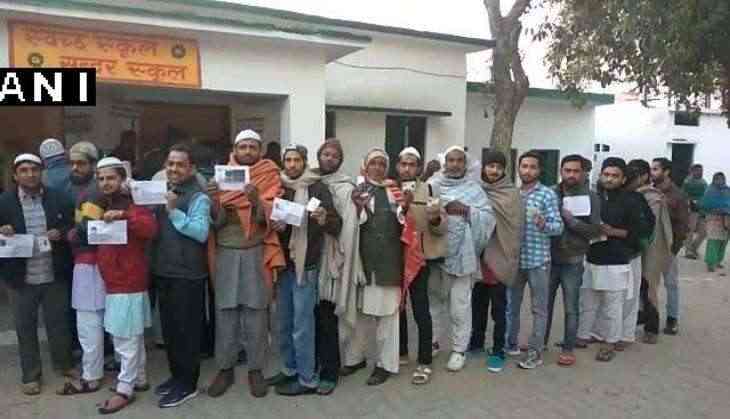 Voting has begun in the first phase of Uttar Pradesh assembly elections here on Saturday morning. The election process will be held in 73 assembly constituencies spread across 15 districts of the state. The most populous state of the country will today vote for 839 candidates at 26,823 polling stations.
Elaborate security arrangements have been made for smooth polling, especially in sensitive areas of Shamli, Aligarh, Muzaffarnagar, Mathura, Bulandshahr and Agra.
The electoral battle in the state has grabbed all eyeballs, be it the electoral merger between the Congress and the Samajwadi Party or the infighting within the first family of this politically crucial state.
The Samajwadi Party is looking ahead to retain power in the state, the Congress, with a political merger with the former, hopes to resurrect its position. The Bharatiya Janata Party (BJP) and the Bahujan Samaj Party (BSP) are, however, trying to regain its lost glory in the politically-crucial state.
With the Congress and the Samajwadi Party formally sealing the alliance, the BJP made efforts to seal deal with other smaller parties to ensure it achieves the mandate.
Voting in UP will be done in seven phases - February 11, 15, 19, 23, 27, March 4 and 8. The counting of votes will take place on March 11.
--ANI