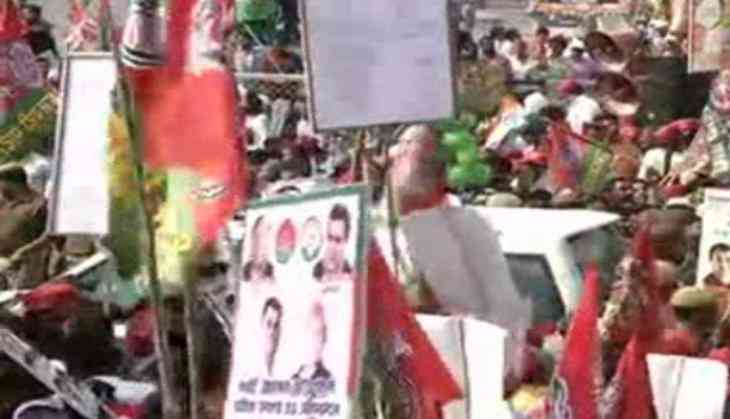 The results of the Uttar Pradesh Assembly elections tomorrow will decide the fate of regional satraps Akhilesh Yadav and Mayawati as they seek to prevent the BJP from gaining power in the politically-crucial state.

These elections are widely being seen as a virtual referendum on Prime Minister Narendra Modi's demonetisation decision and they would also be a test for Yadav who recently took charge as the national president of the Samajwadi Party.

The elections will decide the fate of Mayawati's Bahujan Samaj Party which had failed to open its account in the 2014 Lok Sabha elections.

Since Akhilesh took over the reins of the SP in January, this is the first assembly election where he is calling all the shots ranging from choice of candidates to deciding the party's poll strategy.

He had met with stiff opposition from different quarters of the party but he stuck to his stand. The result of the elections would prove his leadership abilities, decision- making skills and political acumen.

He forged a pre-poll alliance with the Congress whose success or failure may establish or destablise him depending upon the poll outcome.

The BJP, which has been out of power in UP for 14 years, is anxiously waiting for the 'lotus' to bloom in the politically crucial state.

In the 2014 Lok Sabha elections, the BJP and its ally, Apna Dal, swept the polls bagging 73 out of 80 Lok Sabha seats in the state, riding the Modi wave.

The popularity of the BSP would also be put to test this time.

In the last two assembly elections, the voters of the state had given clear mandates. In 2012, the SP won 224 seats followed by the BSP (80) and the BJP (47).

The Congress and the RLD, which had contested the Assembly elections together, bagged 28 and 9 seats respectively.

In 2007, the BSP had emerged as the largest party with 206 seats followed by the SP which won 97 seats. The BJP had won 51 seats, while the RLD bagged 10 seats.

In the 2014 Lok Sabha elections, the RLD could not win a single seat. Ajit Singh lost to BJP's Satypal Singh in his bastion of Baghpat, while his son Jayant Chaudhary also lost in Mathura to BJP's Hema Malini.
-PTI