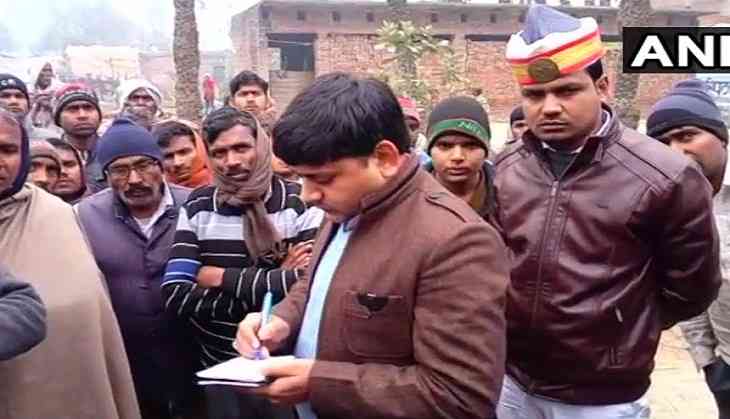 An investigation team reached Thal Khurd Village in Uttar Pradesh's Barabanki district for further probe, as nine people died after allegedly consuming poisonous alcohol at their relative's place.
The incident came to light Wednesday morning when the relatives of the deceased people admitted that the group's health deteriorated after consuming the alcohol, Additional District Magistrate Anil Singh confirmed.
The doctor, who treated the patients, also informed that the deceased people had consumed 'Spirit Alcohol', which was the reason for their death.
However, the district's Excise Department has claimed that the death was caused due to the cold weather.
The Excise Department, including the administrative officials, are investigating the matter.
According to reports, the people who consumed 'Spirit Alcohol' were admitted to Lucknow Trauma Center in critical condition late Wednesday night.
On a related note, the Yogi Adityanath government had recently passed a bill providing death penalty and life imprisonment for those dealing in illicit liquor. The Bill got the governor's approval on Monday.
-ANI