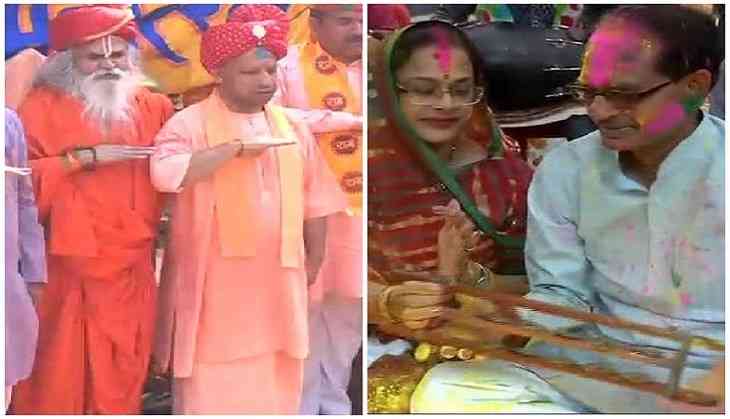 Uttar Pradesh Chief Minister Yogi Adityanath on Friday celebrated the festival of Holi in Uttar Pradesh's Gorakhpur.
Speaking at the event that was organised on the occasion of Holi, the Uttar Pradesh Chief Minister wished people on the auspicious even and asked them not force anyone to play with colours.
We should celebrate Holi but we should also keep in mind that if a person doesn't want to play Holi he should not be forced. We should not cross our limits as the festival represents our culture," he said.
On a similar note, Madhya Pradesh Chief Minister Shivraj Singh Chouhan also celebrated the festival along with his wife in Bhopal. He was seen playing an instrument and enjoying the festival of colour.
-ANI