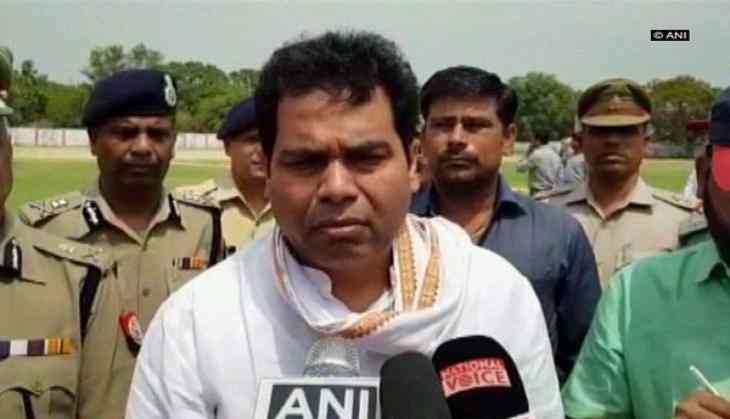 Uttar Pradesh Cabinet Minister and Mathura MLA Shrikanth Sharma on Wednesday said that the murder of two would soon be put behind bars.
"It's very unfortunate incident and our sympathy lies with the families of the victims. We have got some clues about the incident and would ensure to put the criminals behind the bars through proper investigation," Sharma told media here.
He said that the Assistant Commissioner of Police (ACP) has ordered for increase the patrolling following the incident.
"The ACP is closely monitoring the case and has ensured to punish the guilty very soon. He has also increased patrolling following the Mathura incident," he added.
Sharma said Chief Minister Yogi Adityanath has expressed his disappointment over the incident and called for a strict working of the law and order in the state.
"We will meet the families of the victims and would visit hospital too. We assure to increase the safety in the state and make sure to develop fear of law among the criminals," he said.
The jewellers community has voiced its concern over safety issues post the murder.
Two traders, Vikas and Megh Agarwal - were gunned down by six armed persons who entered their shop Mayank Chain, in the Koylawali Gali, in the busy market area of Holi Gate on Monday night. They escaped with gold worth Rs. four crore.