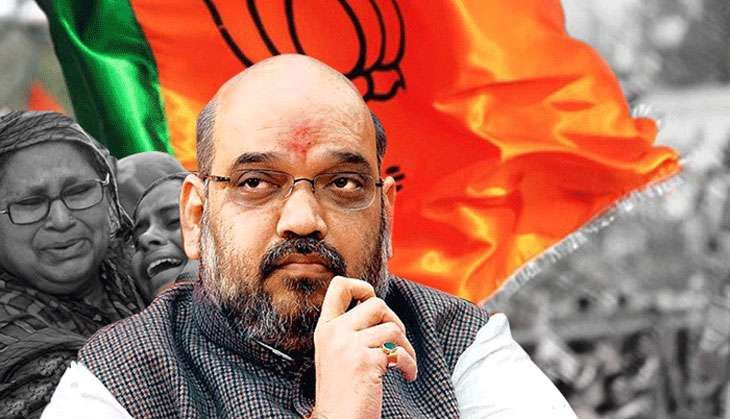 Bharatiya Janata Party (BJP) chief Amit Shah on Friday cancelled his padyatra in Meerut.
He will meet family of the businessman who was shot dead in the area last night.
Shah's padyatra was scheduled in the old city area and was to move through Sharda Road before reaching out to the traders' community in Kabari Bazar, Sarrafa, Valley Bazar and other adjoining markets.
Sushil Verma, a distributor of a famous gutka brand, was finalising the account of day's sale along with his son Abhishek at his office on Sharda Road on Thursday night.
His agent, Rohit also came there to deposit some money from sale.
Three men allegedly followed him and entered the office while their two aides kept guard outside the office.
They looted cash worth Rs. three lakh and jewellery after taking them on gun point and downed the shutter before fleeing.
The trapped traders somehow lifted the shutter and chased criminals and caught one of them.
One of the fleeing men opened fire and the bullet hit 21-year-old Abhishek on his chest and Verma also sustained injury on his hand while two other shopkeepers Umesh and Akhil, who dared to chase the criminals, also received bullet injuries.
The injured were taken to a hospital where doctors declared Abhishek dead.
-ANI