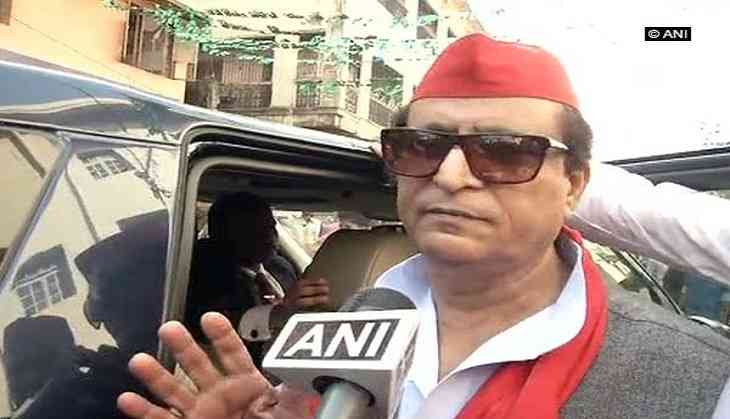 Samajwadi Party leader Azam Khan on Saturday cornered the Bharatiya Janata Party (BJP), alleging the latter used unfair means to win the Uttar Pradesh civic polls.
In response to Bahujan Samaj Party (BSP) chief Mayawati's allegations about tampering of Electronic Voting Machines (EVM) by the BJP in the polls, Khan told reporters, "There was no tampering but setting. The BJP won wherever EVMs were used and SP won wherever ballot papers were used."
Khan also quipped that the BJP was "completely wiped out" while SP "won the whole zilla" wherever EVMs weren't used.
Earlier in the day, Mayawati accused the BJP of tampering with the EVMs in the Uttar Pradesh civic body polls, "as they did back in 2014."
"Even in these civic body elections, they tampered the electoral process; otherwise our mayors would have won. Overall they were unable to make us lose, as the BSP came second in position," she added.
Meanwhile, BJP's senior leader and Finance Minister Arun Jaitley brushed off the allegations, saying the Opposition leaders were "making excuses for their defeat."
"The results haven't been out yet and they have already started making excuses for their defeat," Jaitley said at a press conference in Surat.
In the Uttar Pradesh Civil polls yesterday, the BJP won in 14 out of 16 municipal corporations. The BSP trailed second winning two seats, while the SP came in second in the municipal councils and nagar panchayats.
-ANI