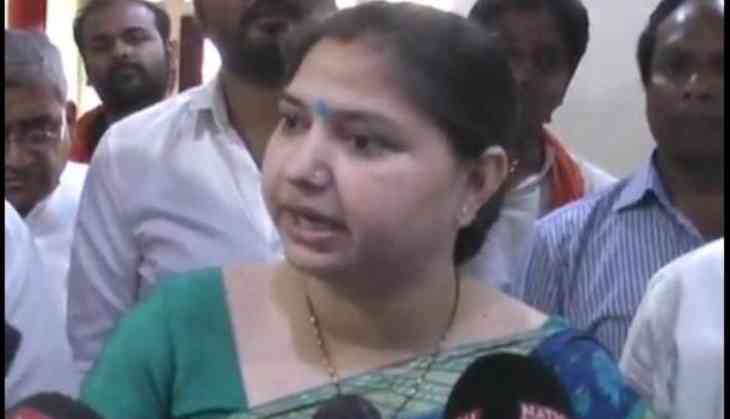 BJP's Barabanki MP Priyanka Singh Rawat kicked up a fuss and threatened Additional Superintendent of Police, Gyananjay Singh, saying that she will skin him alive allegedly because she did not like officer's attitude.

According to BJP lawmaker, the police officer had misbehaved and showed poor attitude when she called him on murder investigation which he is supervising.

The officer, reportedly, told the MP that he is a police officer and he knows what he was doing.

Ms. Rawat allegedly shouted at officer Gyananjay Singh over the phone for his behaviour and said "I will get all the malai out, khaal bhi khichwa lungi (I will get all the illegal wealth seized, will skin you alive).

During a press conference, when she was asked to elucidate about the incident Ms. Rawat repeated her threat without any sign of remorse.

"We have Prime Minister Narendra Modi's government at the centre and Yogi Adityanath's government in Uttar Pradesh. Only those who perform will stay in this district. If their conduct doesn't improve, then we will take strict action and their record will be checked," the lawmaker said.

They have reaped enough under the previous government. Khaal utaar denge (will skin them) if they do not work properly," she added.