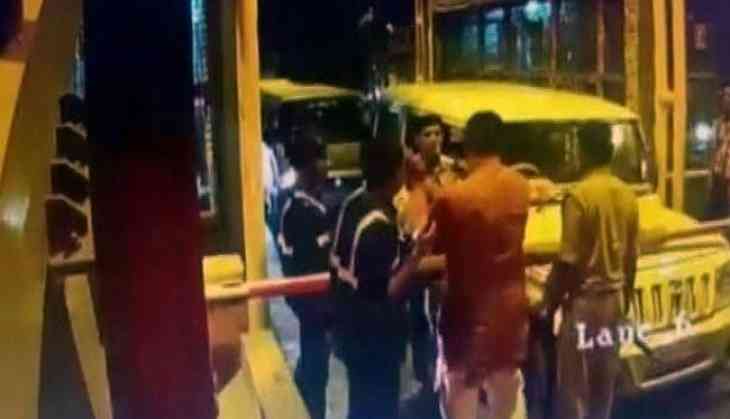 A BJP lawmaker in Uttar Pradesh, Rakesh Rathore, got angry after having to wait at a toll booth and could be seen slapping an employee in the CCTV footage.
Unconfirmed reports suggest that the incident happened on a highway near Bareilly.
The Sitapur MLA, reportedly, had to wait only for 10 seconds and allegedly his staff refused to pay the toll price.
According to media reports, Rathore slapped the employee and swung into action to try and assault the man even more.

While the Prime Minister Narendra Modi government is trying to do away with the VVIP culture in the country by taking steps like removing red beacons, this incident may push the government's effort under the sheet.
This is not for the first time that an MLA has tried to ring the bell of his power by assaulting someone.
Shiv Sena lawmaker Ravindra Gaikwad had assaulted an Air India staffer last month and went on to boast about it later saying that he hit the AI employee 25 times with a slipper.