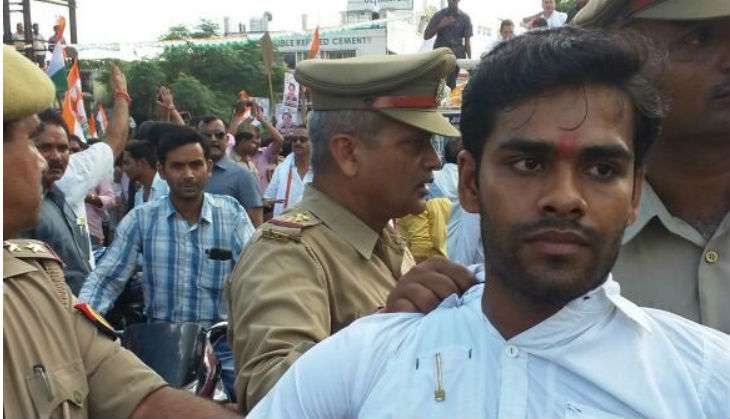 A person claiming to be a journalist hurled a shoe at Congress vice president Rahul Gandhi during his road show in Sitapur, Uttar Pradesh. The shoe narrowly missed the Congress leader.
According to media reports, Hari Om Mishra - the person who threw the shoe - has been detained by the police.
The local journalist was reportedly angry with Rahul Gandhi and was heard saying, "The road show is useless."
However, Rahul Gandhi targeted the BJP and the RSS for the incident. TV reports quoted Gandhi as saying, "I was just traveling on a bus and a shoe was thrown at me. It didn't hit me. I want to tell the BJP and RSS that you can throw as many shoes at me but I am not backing down. I am not scared of you. I will continue believing in love and harmony and you can stick with hate."
The Gandhi scion is currently on 'Kisan Yatra' in Uttar Pradesh to campaign for the Congress party ahead of the 2017 Assembly polls.
As a part of his UP poll campaign, Rahul Gandhi is also organising 'Khat Sabha' in different parts of the state, apart from road shows.
The aim of Congress VP is to connect with farmers and talk to them about their problems during Khat Sabha.