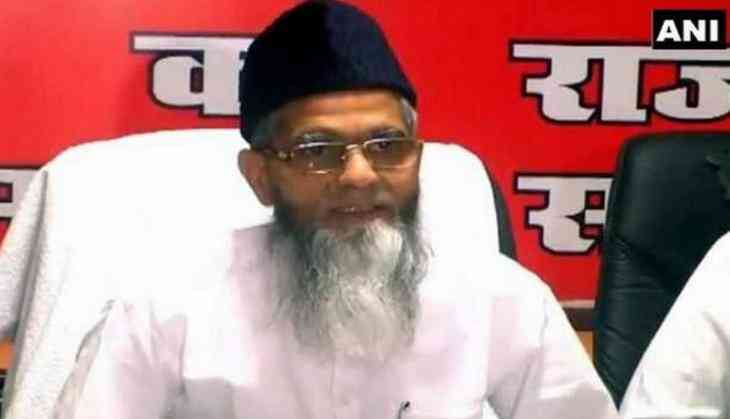 Uttar Pradesh Additional Director General (ADG) of Police (Law and Order) Daljit Chaudhary has directed Senior Superintendent of Police (SSP) of Kanpur to register a case against Rashtriya Ulama Council (RUC) chief Aamir Rashadi Madni for allegedly inciting kin of terrorist killed in Lucknow terror stand-off.
Earlier in the day, the Rashtriya Ulama Council (RUC) Aamir Rashadi Madni lashed out at the Anti-Terrorism Squad (ATS), the Government and media while stating the terror stand-off was fake and was performed to trigger communal polarisation amid UP polls.
The RUC president, who had visited terror suspect Saifullah's father Sartaj Mohammed, further targetted Uttar Pradesh's Additional Director General of Police (Law and Order) Daljit Chaudhary, questioning his silence on the encounter.
Earlier on March 8, the terrorist holed up inside a house in the outskirts of Lucknow at Thakurganj locality under Kakori police station, was killed by security forces late last night following a 12-hour long anti-terror operation.
-ANI